This post was sponsored by JTV. I was paid for this post and received JTV jewelry pieces as compensation.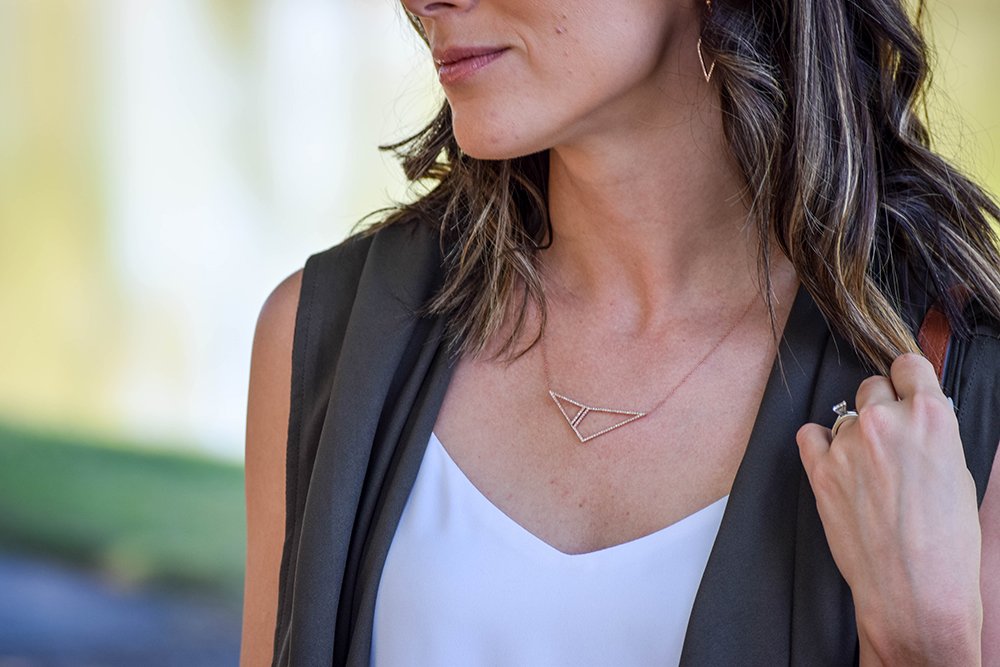 Rose gold is easily one of the biggest trends of the past couple years. It's everywhere from our phones to our makeup, and of course, to our jewelry. JTV has a fantastic rose gold collection, and I was thrilled to select a beautiful, contemporary necklace and earring set for this post.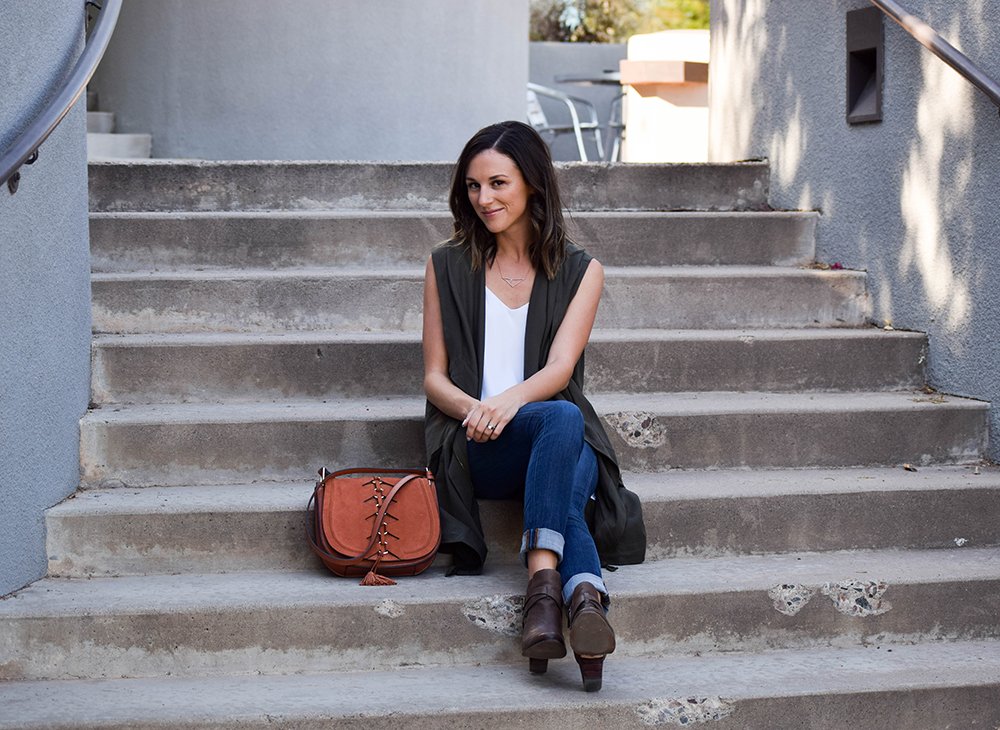 I love the geometric design of these Park Avenue Diamonds pieces. They're delicate yet still make a statement, and they pair perfectly with my go-to fall colors. I opted to style my rose gold jewelry with an olive vest, jeans and neutral accessories, but the nice thing about rose gold is that it goes with just about anything! I can't wait to continue to style this modern necklace and earring set throughout the seasons.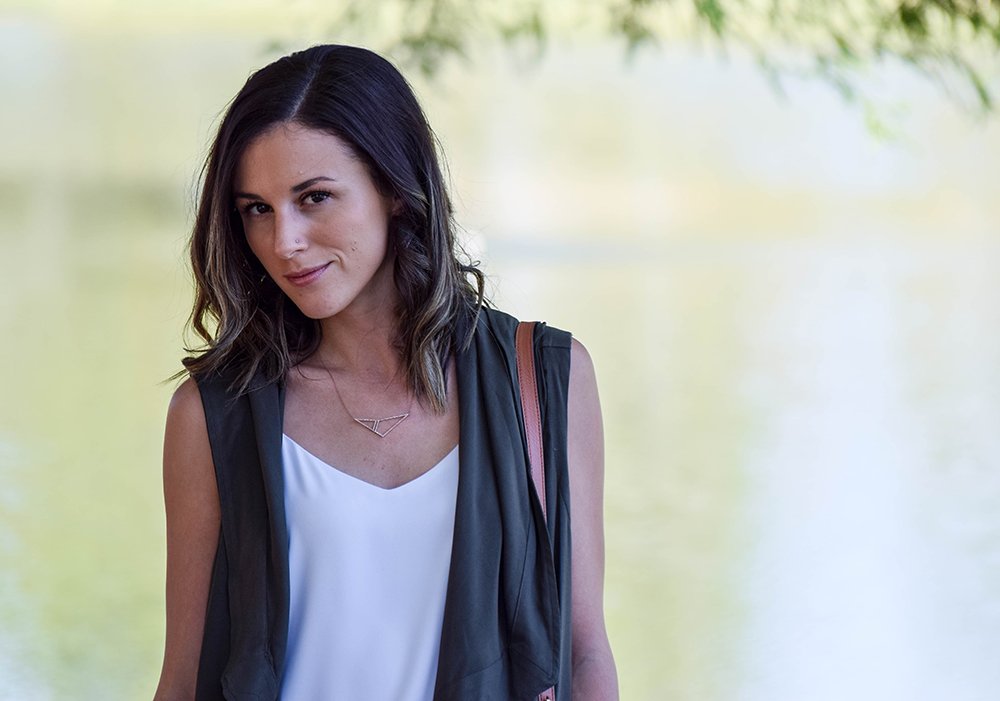 Since 1993, JTV's mission has been to open the world of fine jewelry and gemstones to everyone. In fact, JTV.com is the largest non-bridal jewelry e-commerce website in the country. So, if you're looking for necklaces, earrings, rings or bracelets, in rose gold or in various other metallic shades, be sure to visit JTV.com. There's something for everyone!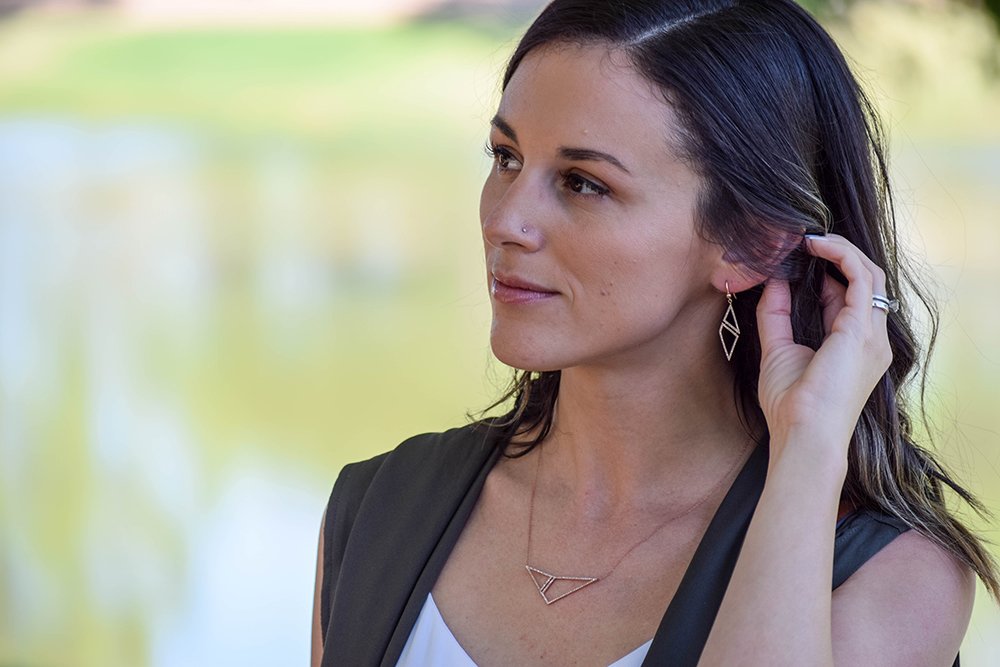 My blog may contain links to other websites. I am not responsible for the privacy policies of those other websites. When you click on a link, your information may be collected by those websites so I encourage you to read their privacy policies. These affiliate links are not associated with JTV.